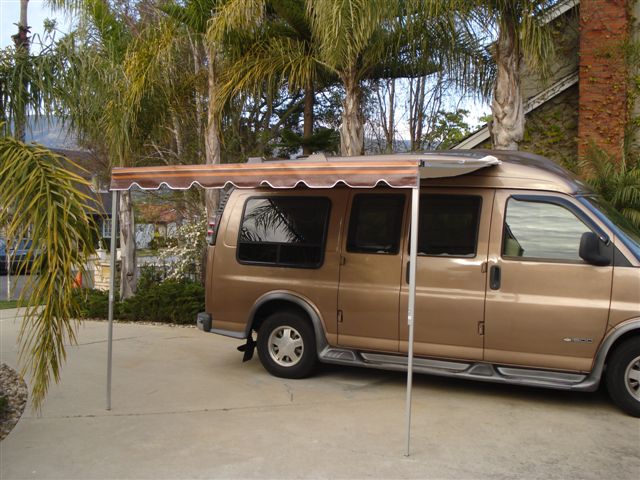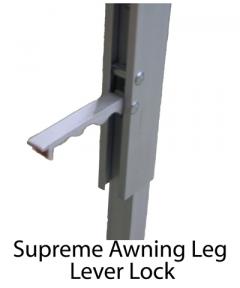 There are two features which make the Supreme awning unique among bag awnings.
It is the only bag awning with tensioning rafter mechanisms.
A few awnings have lever locking legs, but don't be fooled. When you flip the lever on the Supreme awning, the previously supported awning's weight transfers to the handle. When you use the competitor's awning, you had better be holding onto the upper part of the awning leg with the other hand. Otherwise a bump of knowledge will ensue.
Installs in less than an hour
Easy to set-up and take-down, even with one person
It has lever locking adjustable legs and rafters
Stores easily in its mounted storage bag.
It provides plenty of shade with it's 84" projection
Sizes from 8' to14'
Four color patterns to choose from
Optional Screen Attachment & Add-A-Room available
Also an optional Center Rafter is available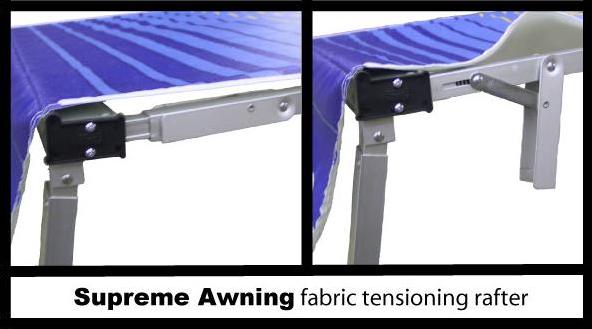 Made in USA